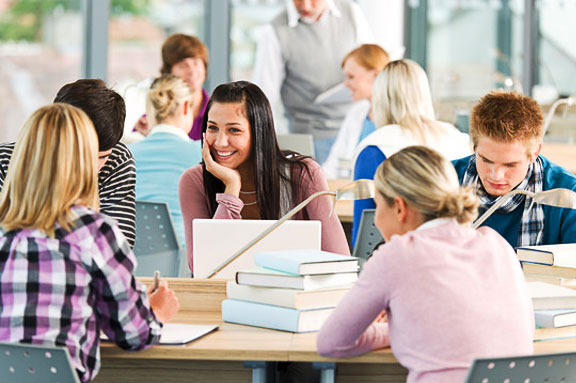 Group courses
Etiam ullamcorper. Suspendisse a pellentesque dui, non felis. Maecenas malesuada elit lectus felis, malesuada ultricies. Curabitur et ligula. Ut molestie a, ultricies porta urna. Vestibulum commodo volutpat a, convallis ac, laoreet enim. Phasellus fermentum in, dolor. Pellentesque facilisis. Nulla imperdiet sit amet magna.
Suspendisse a pellentesque dui, non felis.
Quisque lorem tortor fringilla sed.
Sunday Supper Series
The Sunday Supper Series aims to mobilize young Black and Brown voters around the upcoming 2020 Presidential Election. These events highlight innovative civic leadership and activism, while providing young leaders with a platform to connect with their community and provide their peers with critical information on Voter Education and the 2020 Census. Through the pursuit of "education, empowerment, and energy", participants engage in discussion on difficult topics, including policing and voter suppression, and then engage in activities geared to empower and energize young activists, nationwide, to take an active role in the upcoming 2020 election by phone-banking, volunteering, voting, and other avenues to engage politically in their local and national communities. We are proud to partner with the incredibly bright leaders of Quarantine Con on this important series.
Tyra Beaman is a native of Richmond, Virginia and is a proud Spelman College Alumna. After her graduation from Spelman, Tyra completed a 10 month Fulbright in the Dominican Republic and her Master of Science in Foreign Service (MSFS) from Georgetown University's Edmund Walsh School of Foreign Service specializing in Refugee and Humanitarian Emergencies. As a Charles Rangel Fellow, Tyra served as a Political Fellow in U.S. Embassy Accra and in June 2019, Tyra entered the Department as a Political Officer. During her leisure time, Tyra is an indoor cycling instructor and finds joy in running, hiking and working with her community to expand voter education and gun violence prevention efforts! Tyra is also a Change Agent Alumni !
Blake Osborne is a proud graduate of Clark Atlanta University, where he majored in political science, and graduated Summa Cum Laude in 2018. While pursuing his undergraduate degree, Blake worked as the Operations Manager for the Joseph and Evelyn Lowery Institute for Justice and Human Rights, a non-profit organization that seeks to train and empower future leaders to improve their communities, locally, domestically and internationally for the common good. After completing his undergraduate degree, Blake matriculated to Columbia University where he graduated with a Master of International Affairs, with a concentration in International Security Policy and a dual specialization in International Conflict Resolution and a regional specialization of the Middle East/North Africa. Blake is committed to working on ways to reduce conflict in communities of color and to advance strategies for creating peace, both domestically and internationally.
Scooter Taylor is a co-founder of QuarantineCon. Taylor attended Morehouse College, wherehis studies focused on Marketing. Since his undergraduate days, his work has been at theintersection of technology and culture. Taylor launched venture backed technology companieswith investors that included Comcast Ventures, Morgan Stanley and Y Combinator. He iscurrently the head of marketing at All Def, a media platform that reaches over 30 million peoplemonthly. Taylor is guided by his passion for building online communities and giving others aplatform.
Tre'von Hill is a co-founder of QuarantineCon. Hill attended Morehouse College, where hemajored in Psychology. He has taken technical and synthesizing skills learned in the lab into theworld of venture. With a focus on bridging the technology and economic equity gap withincommunities of color, Hill works with founders, business professionals, local governmentleaders, and investors on projects, products and campaigns focused on the triple bottom line.He has a passion for connecting people with purpose by providing the resources andopportunities they need to execute their ideas.
Real Talk for Youth 
Real Talk is an opportunity for youth to express their feelings in an online forum and discuss events happening in our country from January to the present. "Tik Tok, Tik Tok Gen Z, what y'all got?"
With all that has happened in the first 6 months of 2020, I am sure you all are ready to ADDRESS IT. I mean, if you don't you may blow up like a RENEGADE. Well let's make sure we SHAKE THE ROOM the right way by lifting our voices from far OUT WEST all the way to the east coast. We have all been BORED IN THE HOUSE, but now it's time for us to FLIP THE SWITCH and show the world SOMETHING NEW. 2020 is not cancelled we will have round table discussions (via zoom) every Friday that will raise the voices of you our rising change agents.
At the end, get ready to show us your best TIK TOK performance of that weeks' topic. So get ready, and JUST DO IT.
Grade: Rising 7th – 8th
Change Agent Student Leader: Jordan Barry
Zoom In: Join in the conversation on Fridays.
Zoom call Friday, July 3, 2020 | 11AM – 12PM
Zoom call Friday, July 10, 2020 | 11AM – 12PM
Zoom call Friday, July 17, 2020 | 11AM – 12PM
Zoom call Friday, July 24, 2020 | 11AM – 12PM
Zoom call Friday, July 31, 2020 | 11AM – 12PM
Civic Engagement Youth Edition
Overview: Learn what it takes to make a difference in the life of your community. You will explore the knowledge, skills, values, and motivation for change. These activities will enrich your life so that you are able to be socially beneficial to your community. Civic Engagement is important so that you understand your rights and responsibilities as a citizen and develop the skill sets that are valuable to you as you undergo the transition to adulthood.
Grade: Rising 5th-8th
Change Agent Student Leader: Sierra Morrison
Activities: Daily activities for this group will be sent to you each week. You'll have something to do every day.
Zoom: Your group meets on Wednesdays.
Zoom call Wednesday, July 1, 2020 | 12:30PM – 1:30PM
Zoom call Wednesday, July 8, 2020 | 12:30PM – 1:30PM
Zoom call Wednesday, July 15, 2020 | 12:30PM – 1:30PM
Zoom call Wednesday, July 29, 2020 | 12:30PM – 1:30PM
Zoom call Wednesday, July 22, 2020 | 12:30PM – 1:30PM
Overview: Real Talk serves as a chat room for you to talk about pressing issues. The topics will change weekly. The chat room is facilitated by a college student.
Grade: College Students
Change Agent Student Leader: Michael McGirt
Zoom In: Join in the conversation on Fridays.
Zoom call Friday, July 3, 2020 | 5PM – 6PM
Zoom call Friday, July 10, 2020 | 5PM – 6PM
Zoom call Friday, July 17, 2020 | 5PM – 6PM
Zoom call Friday, July 24, 2020 | 5PM – 6PM
Zoom call Friday, July 31, 2020 | 5PM – 6PM